Flat and Low Slope Roofing
Flat and low slope roof systems are defined by the National Roofing Contractors Association (LINK) as any roof sloped less than 3" in 12" or roughly 14 degrees. Unlike shingle roofs that work in conjunction with the slope of a roof to provide a water shedding system flat and low slope roof systems must be entirely waterproof. Due to the lack of slope and drainage concerns, choosing the right material for your commercial or residential structure can be challenging. Flat roofs must be sealed at every seam and penetration to function as intended and must be carefully and thoughtfully installed. RS Meridian can provide several options and recommendations so you can make the right choice for your home or business.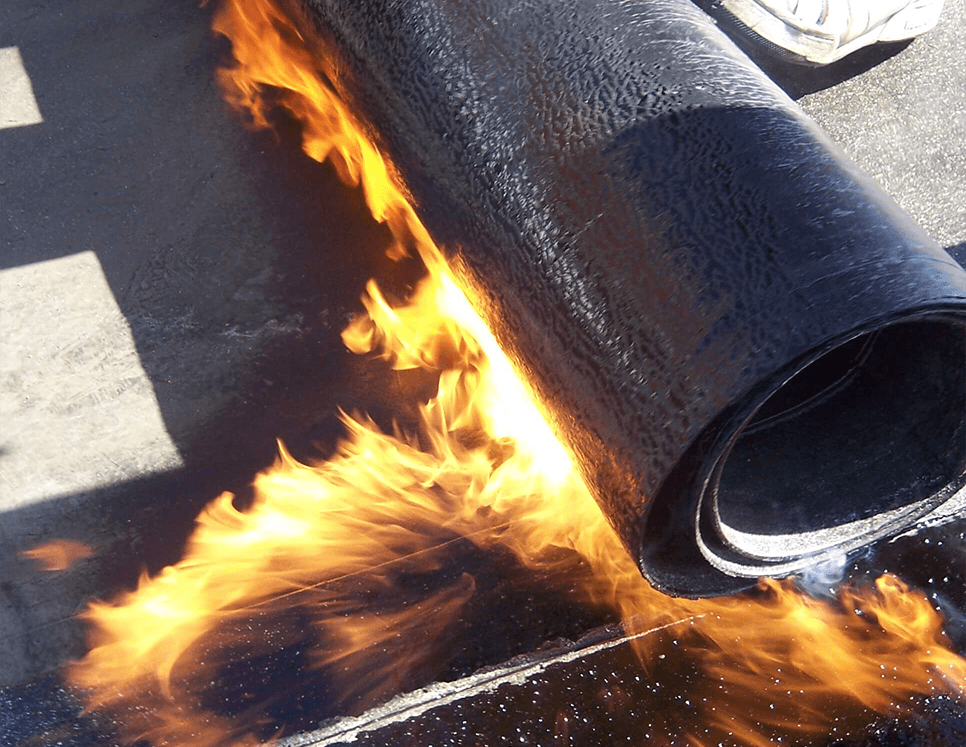 Modified Bitumen
Modified bituminous flat or low slope roof systems are an evolution of the asphalt shingle. Modified bitumen is composed of a rubber polymer base and has a top layer similar to composition shingles. It is applied over a fiberglass sheet and is available in heat applied (torched down) or self-adhering rolls. Modified bitumen roof systems are a cost-effective alternative to TPO.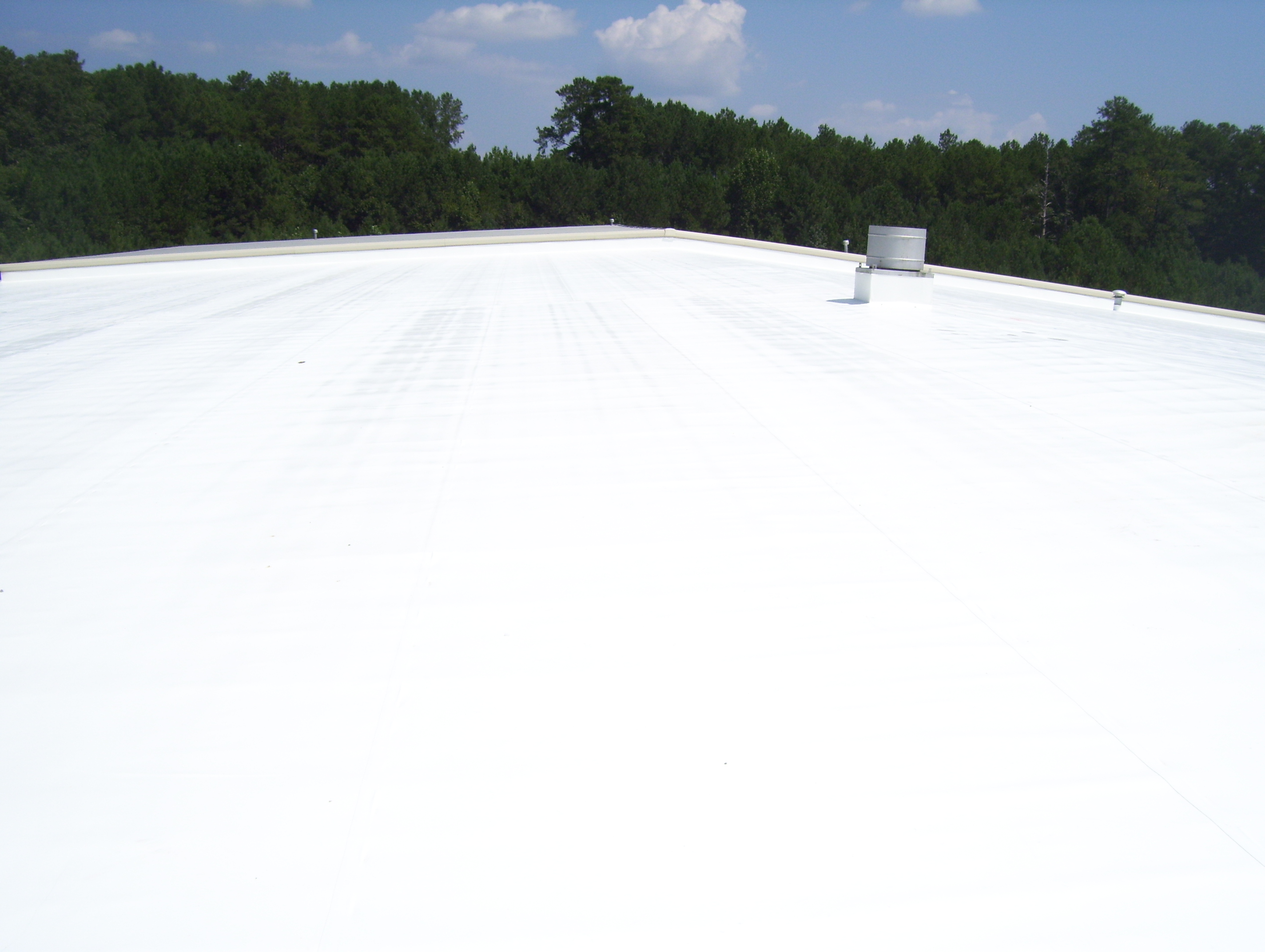 TPO (Thermoplastic Polyolefin)
TPO is a single ply roof system that can be used for flat or low slope roofs to provide a waterproof barrier. TPO is white in color and does not degrade due to ultraviolet radiation. Coupled together with insulation boards, it can significantly reduce energy consumption through blocking of solar radiation. It can be fully adhered or mechanically attached and is heat welded at its seams to provide durable protection that lasts.